Avoid Losing Your Money to Sportsbooks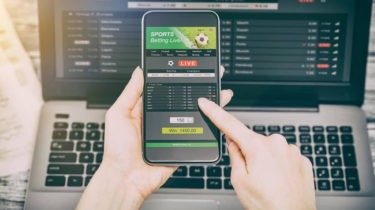 Read this article to know how you can avoid losing all your money to online sportsbooks!
To say that online sportsbooks are convenient is the understatement of the century. There are people in Las Vegas who use online sportsbooks to place their sports wagers, because it's quicker than getting in the car and driving five minutes to the nearest sportsbook.
Choose the Best Online Sportsbooks
It seems like online sportsbooks are popping up everyday now. I remember when there were just a handful of online sportsbooks. Today, there are hundreds of them. With the onslaught of choices, it's important to protect yourself from making a bad one. As I'm sure you know, not all online sportsbooks are operating on the up and up.
So, what can you do to avoid being the next helpless victim of online sportsbook fraud? Today, I want to present you with a challenge. Meet this challenge and your chances of being ripped off by an online sportsbook will decrease substantially. The challenge involves collecting bits of information on the online sportsbook before placing a wager.
How to Choose the Right Sportsbooks for You
Here are the pieces of information you should know before you deposit one penny into any online sportsbook. First, find the name of the company that owns the online sportsbook. Once you have this information, find out whether they have a physical address.
See where this company is located and do a search to see what else they are associated with—such as more gambling properties, something shady or whatever. You definitely don't want to give your sports betting business to any company that's not highly visible. If you can't find information about the company without hiring a private investigator, you need to move on.
Contact the Online Sportsbook
Here's another idea. Email the online sportsbook and ask them for their company information and see what comes back. You also want to know how long their company has been in business and how long the online sportsbook has been in operation. Be cautious of any online sportsbook that you can't verify all this information.
Once you've moved past this point, it's time to do some searching. The first thing I would do is click over to a couple of search engines, type in the company name and see what comes up. I'd also do the name of the sportsbook and the domain name.
It's your hard earned money at stake. You can never been too cautious or too diligent in your research. Do business with highly visible companies with a proven track record and you'll have a great shot of living a happy online sports betting life. Good luck!