Sports Book Tips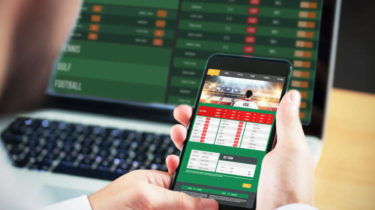 How Important are Sports Book Odds?
The odds or point spread is nothing more than someones opinion.
Although the point spread is often influenced by power rankings, it's still only an opinion with the main goal of making both teams to bet on as appealing to the betting public. This is why most sports books have different starting lines.
Set up Multiple Sportsbook Accounts
The action at certain sports books influences the the odds changing. Because the point spreads that each book offers is influenced by the betting of their customers, it is extremely important that you look around for the best odds and point spreads. Sports betting can already be a difficult undertaking, so any edge that you can gain is worth it. This being said it is extremely important that you have multiple sports betting accounts at various online sports books.
Sportsbooks Terms Explanation
I am sure you aware of the difference between a line of 3 or 3.5 but if you don't, here is a quick explanation. On sports such as Basketball and Football the odds makers assign a point spread number to the team that is favored. If we use the number 3 or 3.5 from above this would mean that if you choose the favorite for that game they would have to win by 3 points or 3.5 points.
How to Win Money using Sportsbooks
As insignificant as it seems, there are many games that are decided by 3 points (especially in NFL). So if you chose to place a wager on the favorite with a 3 point spread and they won by only 3 it would be considered a tie or push and your money would be returned to you. No real harm done, but if you had the same team at minus 3.5 then you would actually lose that wager. If this happen to you several times during a season which could be the difference of winning or losing several hundreds or even thousands of dollars. Like many, I have been on the losing end of a bet by a half point and it doesn't feel good. Since sports betting is all about looking for the best value, it is important to shop for the best line.
For sports like Baseball, Hockey and Tennis where they use the money line, not having the best lines can be the difference between having a losing season or a winning season.
Let's look at this example below:
New York Mets -130 Pinnacle
New York Mets -135 Bet365
New York Mets -145 Bookmaker
This tells us that the Mets are the favorite. At Pinnacle you would have to wager $130 to win $100, at Bet365 it would be $135 and at Bookmaker $145 to win that same $100. As you can see that is a swing of $15 dollars for every hundred which over the duration of a season and the year can add up to several thousand dollars.