The Do's and Dont's when Betting in NFL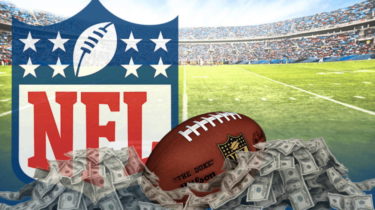 Understand why NFL betting is worth it, and how you can bet strategically long term.
Betting on the NFL Preseason Football Games
Many sports bettors don't take advantage and decide to pass on betting in the NFL Preseason. More than likely, they've done battle with NFL Preseason games in the past and have started their football seasons in the hole.
The number one reason why they failed is because they used the same handicapping methods in exhibition games that they use during the regular season games.
Betting Tips for NFL
As it turns out, the NFL Preseason is one of the best times to bet on football. Winning edges can be found in deciphering the available information heading into the game giving the edge to the astute handicapper over the books. Information is key in the NFL Preseason and it's the only time of the year when coaches are willing to reveal their game plans.
Analyze The Coach before Betting
Among the items to look for when handicapping NFL Preseason games is to assess the intentions of the head coach. An established veteran head coach's primary objective is to prepare his team to win during the regular season.
If the coach is a veteran, look at his exhibition record in past seasons to gather clues as to how he prepares his team for preseason games and how seriously he takes the games. If a veteran coach is secure in his job and with stable personnel, it can reasonably be expected that he will not be looking to win at all costs, will rest his starters and key reserves to avoid unnecessary injuries, especially in the first two exhibition games.
However, as the preseason wears on and the regular season looms, look for this type of team to step it up in their third preseason game.
A veteran coach whose team is coming off an unsuccessful season whose job may be in jeopardy may go all out in preseason to win a few games and appease the ownership, media, and fans. This coach may play his starters longer in an attempt to get them ready for the regular season. Such a coach tends to be dangerous early in the preseason.
A rookie coach almost always tries to impress and win games in the preseason, in order to build their own confidence, the confidence of the team, and the confidence of the ownership, media and fans that the right man was hired for the job. A new coach is often in a "honeymoon period" with his new team and they may play harder for him.
Research about The game Before Betting
The major decision that any coach must make is who is going to play quarterback and for how long. When handicapping NFL Preseason games, you must pay attention to how deep the quarterback position is with each team and how many snaps each quarterback will see.
This has a huge bearing on how well a team will perform. If a team is embroiled in a quarterback controversy, possibly a situation where two veterans are competing for the starting job, one could expect both quarterbacks to play well. This situation could have a seasoned NFL quarterback playing against opponents second or third string defense in early preseason games – Advantage veteran quarterback.
When a team is not deep at quarterback, or is hurt by injuries or hold outs, it might find itself in trouble playing young and inexperienced signal callers that may have trouble moving the ball when facing complex, speedy NFL defenses while directing an offensive scheme in which they might not be familiar with.
Recognize Every Teams Strenghts and Weaknesses
Don't concern yourself too much with each team's starters. In most preseason games, the starters that are secure in their jobs are resting on the bench by the second quarter as the coach's audition their back-ups.
Preseason games are usually won or lost in the second half by the reserves and players who won't make the team's final cut. There is a definite difference in the quality of reserve players between teams. Weaker teams with more roster spots open will usually have stronger players in camp than last year's top teams with less roster spots open.
Top free agent signees out of college are more likely to want to play for a losing team where a stronger opportunity to make the team exists than trying to catch on with an established winning team.
Handicapping the NFL Preseason requires the ability to recognize each team's needs and what the coach wants to accomplish during the Preseason as he prepares his team for the regular season.
Try to back head coaches who care about the outcome of the Preseason games and bet against those that don't. Keep these factors in mind and you will be well on your way to building your bankroll for the Football betting Season.