The Guide to Beating inaccurate "gut instincts" in Betting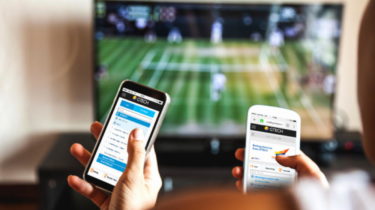 Learn how software can aid in wrong judgements and sentiments taking over. Make a more accurate decision with betting software
Beat The Odds With Sports Betting Software

Sports betting software does what human tipsters do; it provides tips on whom/what to bet on. Such softwares use advanced algorithmic functions and factor in multiple variables to come up with a tip. Sports betting software bases its suggestions on an objective understanding of the data which is input; on the other hand humans have the advantage of considering subjective aspects as well.
For example, a human tipster while giving a tip will give due weight to the presence of a star performer in a team and the effect his absence will have on team morale. Sports betting software will not take this into account unless a given subjective condition can be represented as an algorithm. This does not mean that software does not help. It is not for nothing that there are so many sports betting software companies out there selling their stuff, a lot of which reports an accuracy rate of above 60%.
The Best Sportsbook Software
The software can store vast amounts of data and can process the same in the blink of an eye. The results that you get include the best probability of beating the bookmaker's quotes. The enormous storage and processing capacity of sports software makes it an extremely useful too for combining with human intelligence and placing wagers accordingly.
The software is especially useful for bettors, both novices and the inveterate ones, once the sports season is truly on. The key to winning a good percentage of your wagers lies in betting sensibly and how do you do that. Well, by using reason more that using your emotions. Gut instincts can often be wrong and it is not unknown for bettors to place irrational bets on their favorite players and teams even when they are not doing well.
Analysis is the key and this requires effort, sustained success in sports betting demands detailed analysis and regular homework on part of the bettors. Sports betting softwares provide functions for generating and viewing data on multiple sports or it can be limited to a single sport; for example, sports betting software that has been built for football fans will cover all the variables that can affect the performance of a player or a team. You can use the software to generate different types of reports covering all the permutations and combinations that you feel can affect your bet.
Use the Sportsbetting Software – Win more
On an average sports betting softwares cost less than $50 and are easy to download and install; once installed the software is ready for use. The software gathers data automatically from around the net using software patches. This means that every time you check for odds on an event, you get an up-to-date list displaying odds by multiple bookmakers.
This is an excellent facility to have wherein you can compare odds in a single window and decide quickly on your bet. A lot of betting software is also usable with MS Windows applications, so those punters who are at ease working on MS Excel can juggle with the data and create their own charts and graphs that will help them to get closest to beating the odds.